"A truly great teacher is hard to find, difficult to part with, and impossible to forget."
We think our teachers at the Bandari Project are pretty special, and after a challenging year, we think teachers worldwide deserve a whole lot more recognition!
The end of 2022 is fast approaching and it is coming to the time where we are all looking for a gift to show our thanks to the amazing teachers in our life.
Personalised mug perhaps? box of chocolates? Some handmade treats?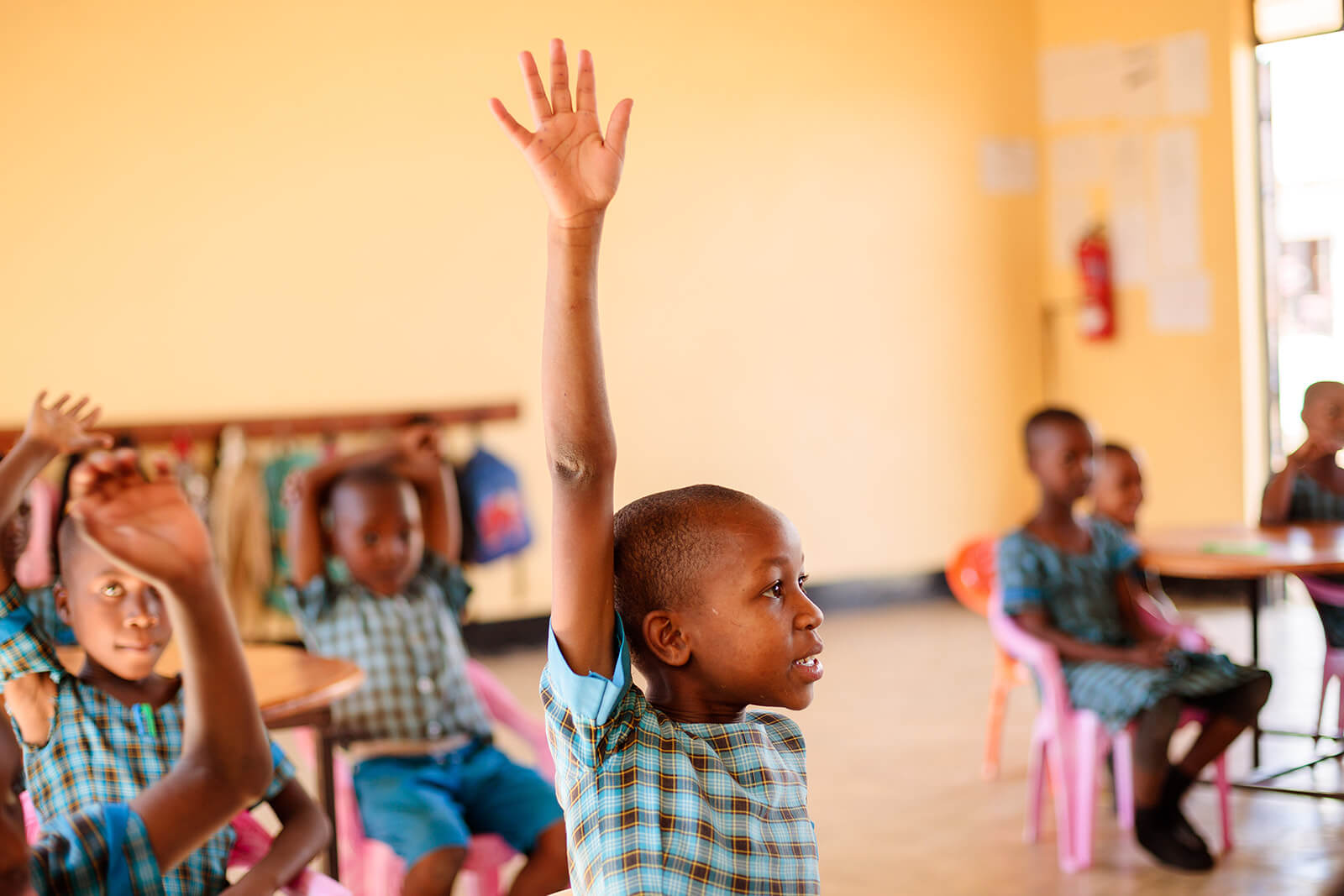 We have a better idea!
Participate in our
Teacher 4 Teacher sponsorship
Make a donation to the Bandari Project on behalf of your child's teacher- because you think they are pretty great, and you believe that other children should get the opportunity to have the same experience that your child did 💗
As little as $30 will sponsor a Bandari teacher for a month, but donations of all sizes are welcome, with 100% of your donation going directly to fund the Bandari teachers for 2022, and the ongoing support of their students
(yes 100%! there are no administration fees 🙌).
Donate today and you will receive a Teacher 4 Teacher Certificate and Project Information Sheet direct to your inbox, ready to print and gift to your teacher. In addition to this, for the younger students, you will receive a customisable questionnaire for them to fill out to add that personalised touch to your gift.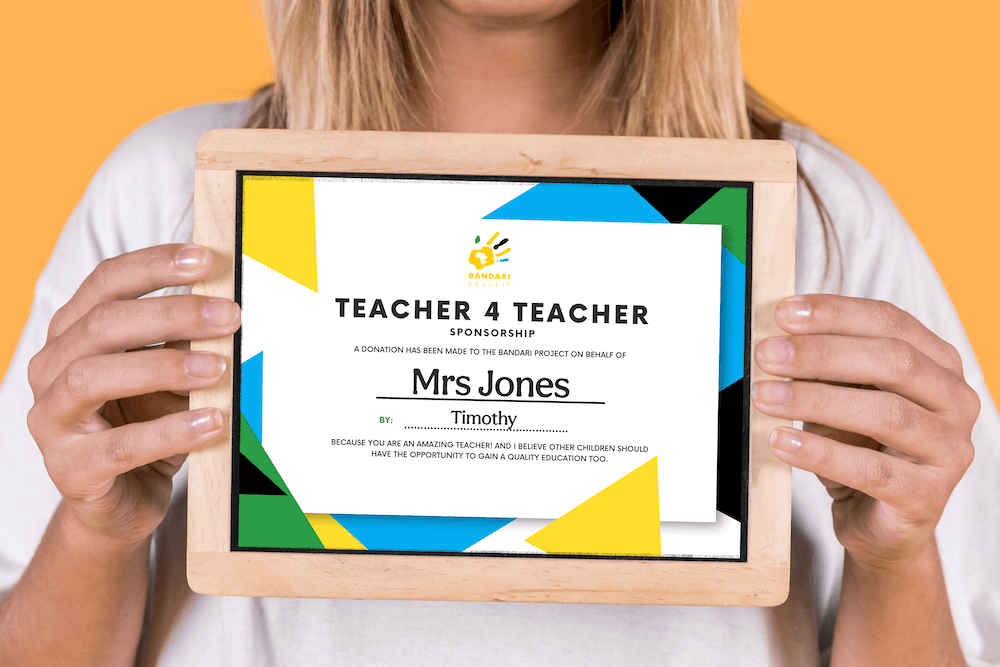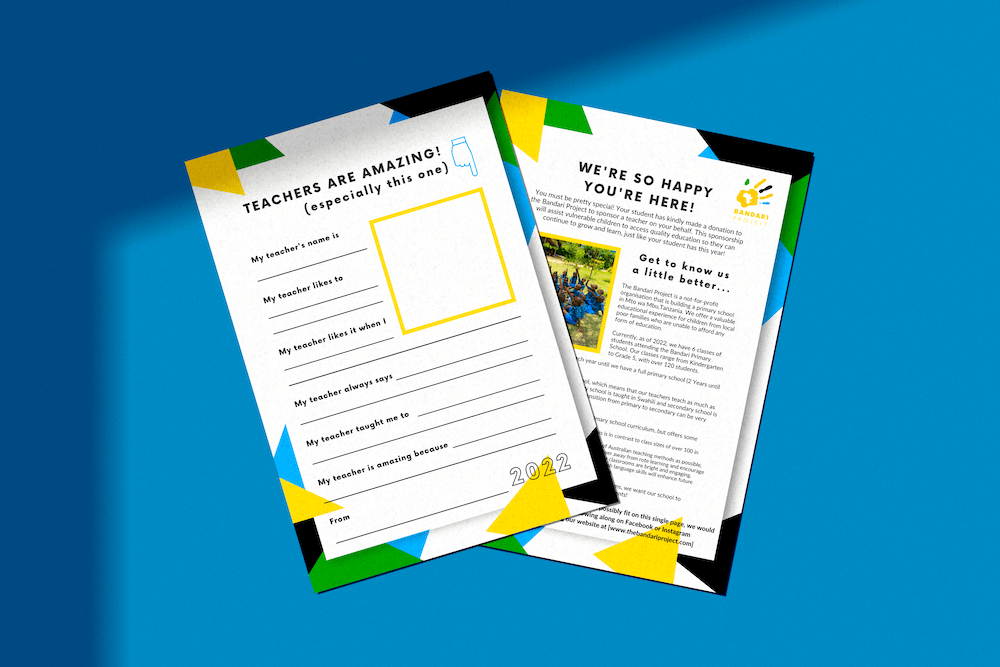 Ready to thank your teacher with this special gift?
Please submit the following form, before proceeding to make your donation via the below PayPal link. *or direct deposit details below
Click below to donate via Paypal
*Would you like to donate by
direct deposit?
Please make your donation using the below details. Please include the name you used in the above form, in the transaction reference.
Bank Name: The Bendigo Bank
Account Name: The Bandari Project Inc.
BSB: 633 000
Account Number: 156025579
Why should I donate to the Bandari Project?
The Bandari Project is run by volunteers in Australia, which means that 100% of your donation goes to where it is most needed.  We believe that providing a quality education to children living in poverty is the best way to help them improve their lives, and those of their loved ones as well.
Are my donations/sponsorship payments tax deductible?
Yes.  The Bandari Project has DGR status in Australia, which means that all donations made to us are tax deductible.
How are my donations used?
Your donation will go towards running our project in Tanzania.  It could be used to help us build a new classroom, provide resources for the students, buy a new cow, help us pay our staff, buy petrol for the bus etc.
Do you take any administration fees from my donation?
No.
Can I donate to a specific part of the project e.g. the Women's Project?
Absolutely.  If there is a part of our project that you feel passionately about, let us know and we will make sure that is where you money goes.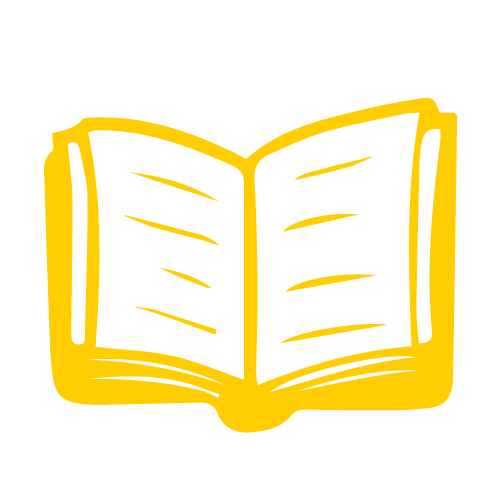 sponsor a child
Give the gift of a brighter future and in a small way, make a big impact.
Make a Donation
Support the ongoing running costs of our project.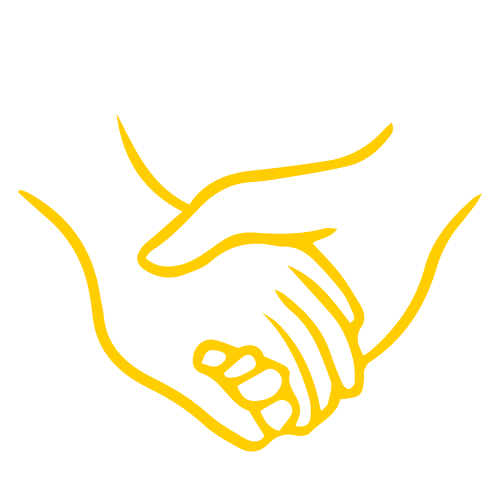 Support a project
Volunteer, help spread the word,  or fundraise.