welcome
About Our School
Our primary school is located in Mto wa Mbu, Tanzania where we offer a valuable educational experience for children from local poor families who are unable to afford any form of education. Many of the families supported by the project are single-parent families, mostly with absentee fathers.
Currently, as of 2021, we have 5 classes of students attending Bandari Primary School. Our classes range from Kindergarten to Grade 4, totalling  over 100 students. We plan to add one more class each year until we have a full primary school.
Our school is an English Medium school, which means that our teachers teach as much as they can in English. In Tanzania, primary school is taught in Swahili and secondary school is taught in English. Because of this, the transition from primary to secondary can be very difficult.
We aim to give our students a head start, so that they will be fluent in English by the time they complete primary school. We also believe in creative and engaging lessons and classrooms, we want our school to be a bright, supportive and fun learning space for our students.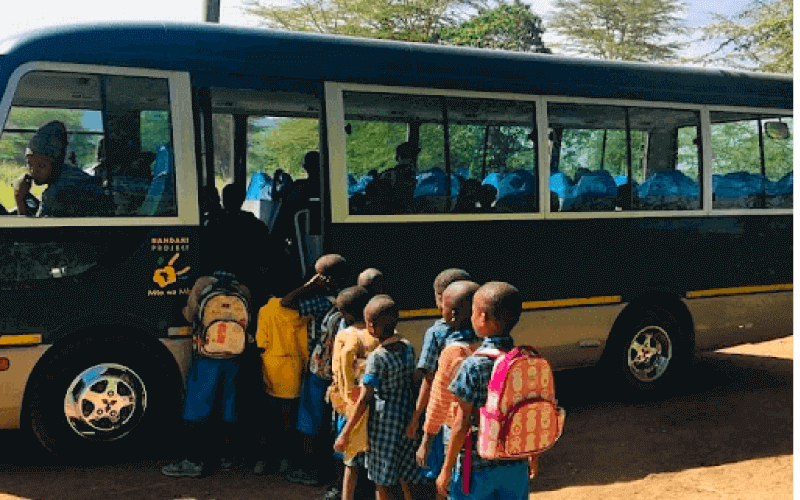 We have invested in a bus to assist in conveying students to and from school. Prior to the arrival of the bus, students had to make their own way, with students as young as 5 or 6 years were walking for up to an hour each way, often on their own if their parent(s) had to work.
The bus is helping us to expand our catchment area beyond Majengo to other more distant villages within Mto wa Mbu, and also offers a means for us to generate income through hiring it out to other groups.
Student Selection and Welfare
There is much poverty in Mto wa Mbu. Our students are selected based on need with the input of village leaders and local social workers. This ensures transparency and allows the village to "own" the outcome of the selection process.
The disadvantaged nature of our students means that many are under-nourished and that their families cannot afford health care. Hungry students cannot be expected to concentrate on their studies, so all our children receive two meals per day (morning tea and lunch).
For most, this is a crucial addition to their meagre diet. The meals are prepared on site by local women and we keep an eye on student health and follow up on observed health problems.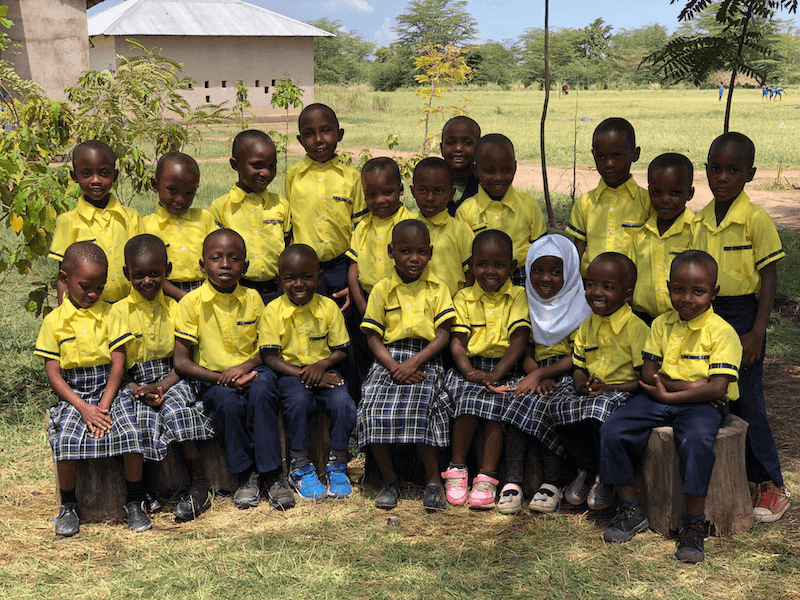 take a look
In the classroom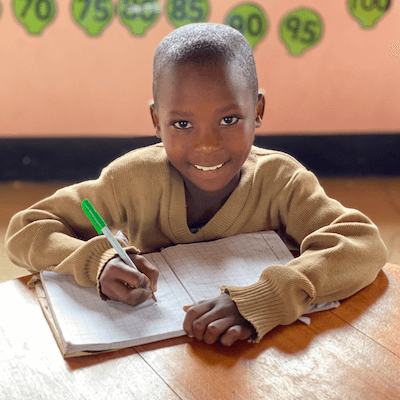 Hi, I'm Sarah.
I am a class one student and I love coming to school because I love reading story books and playing games.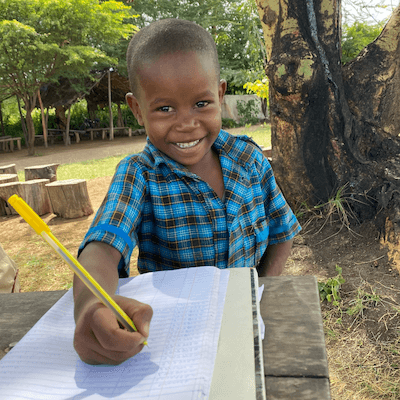 Hi, I'm Bernard
I'm a class one student, and I love mathematics. At playtime my favourite thing to do is to run around the yard with the tyres!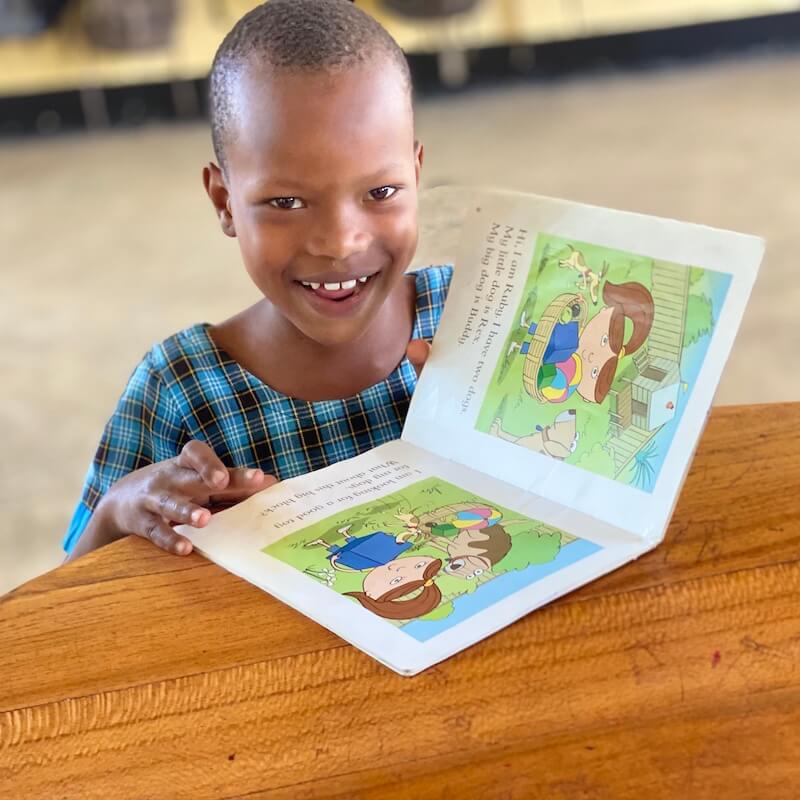 Hi, I'm Sharon
I love to work in groups and help my fellow students. I enjoy outdoor activities, cleaning up and looking after the environment.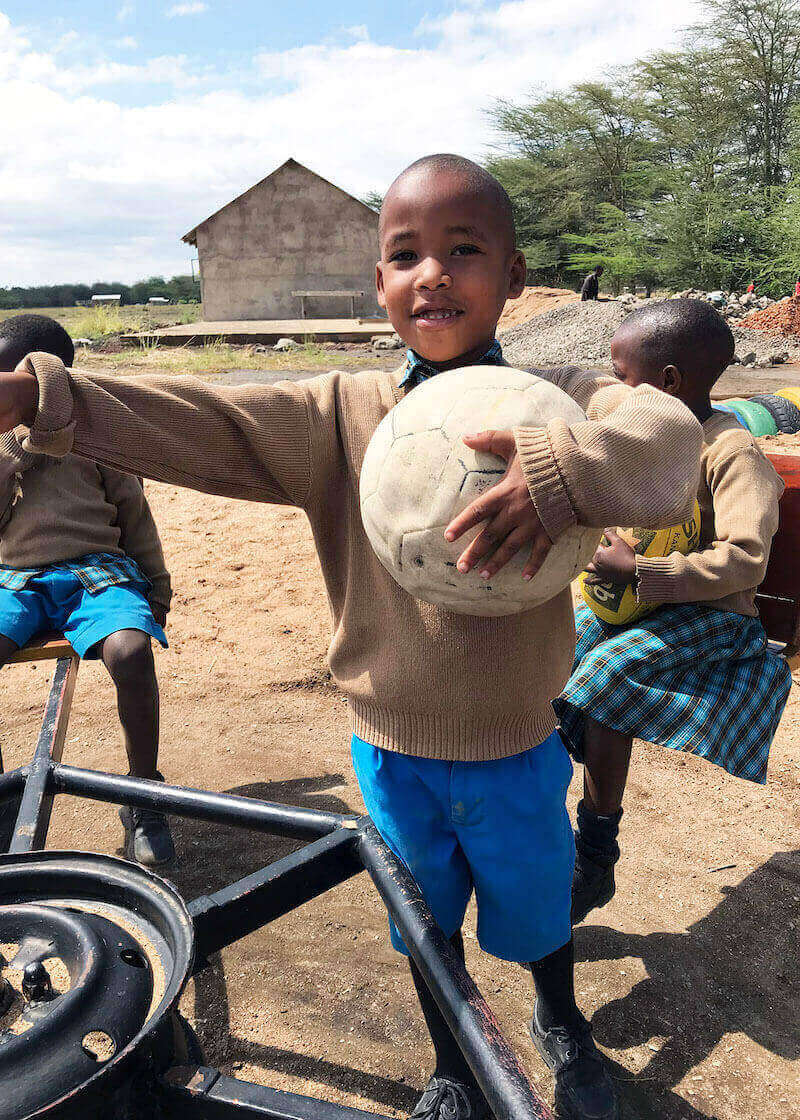 Give the gift of an Education
Our Educational Philosophy
Optimise teaching effectiveness and outomes
Class sizes are restricted to 20 per year level to maximise interaction, optimise teaching effectiveness and outcomes. This is in contrast to class sizes of over 100 students in local state schools.
Encourage reasoning, problem solving and inquiring minds
Our teaching style incorporates as many elements of Australian teaching methods as possible, while still following the Tanzanian curriculum.
We steer away from rote learning and encourage reasoning, problem solving and an inquiring mind. Our classrooms are bright and engaging.
Teach English language skills
English language is taught from Prep level, at the Bandari Project, in contrast to state schools where only Swahili is used in primary levels and then English in secondary schools (for those that make it). We believe that English language skills enhance future employment and business opportunities for our students.
For less than the cost of a latte a day you can change a child's life!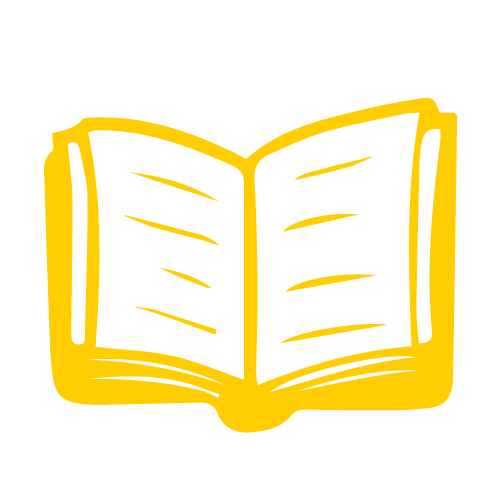 sponsor a child
Give the gift of a brighter future, and make a big impact.
Make a Donation
Support the ongoing running costs of our project.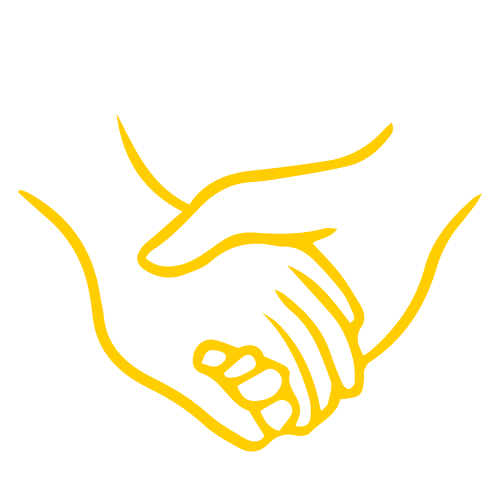 Support a project
Volunteer, help spread the word,  or fundraise.
Get Involved
We love volunteers, whether from home or by joining us on our next trip to Tanzania, there are many ways for you to get involved here at The Bandari Project!