We were so happy to welcome our first volunteer group since 2019! Over the month of April they got so much done, we are very grateful for all their hard work. In this update, you will be able to find out what they got up to and catch up on other Bandari news.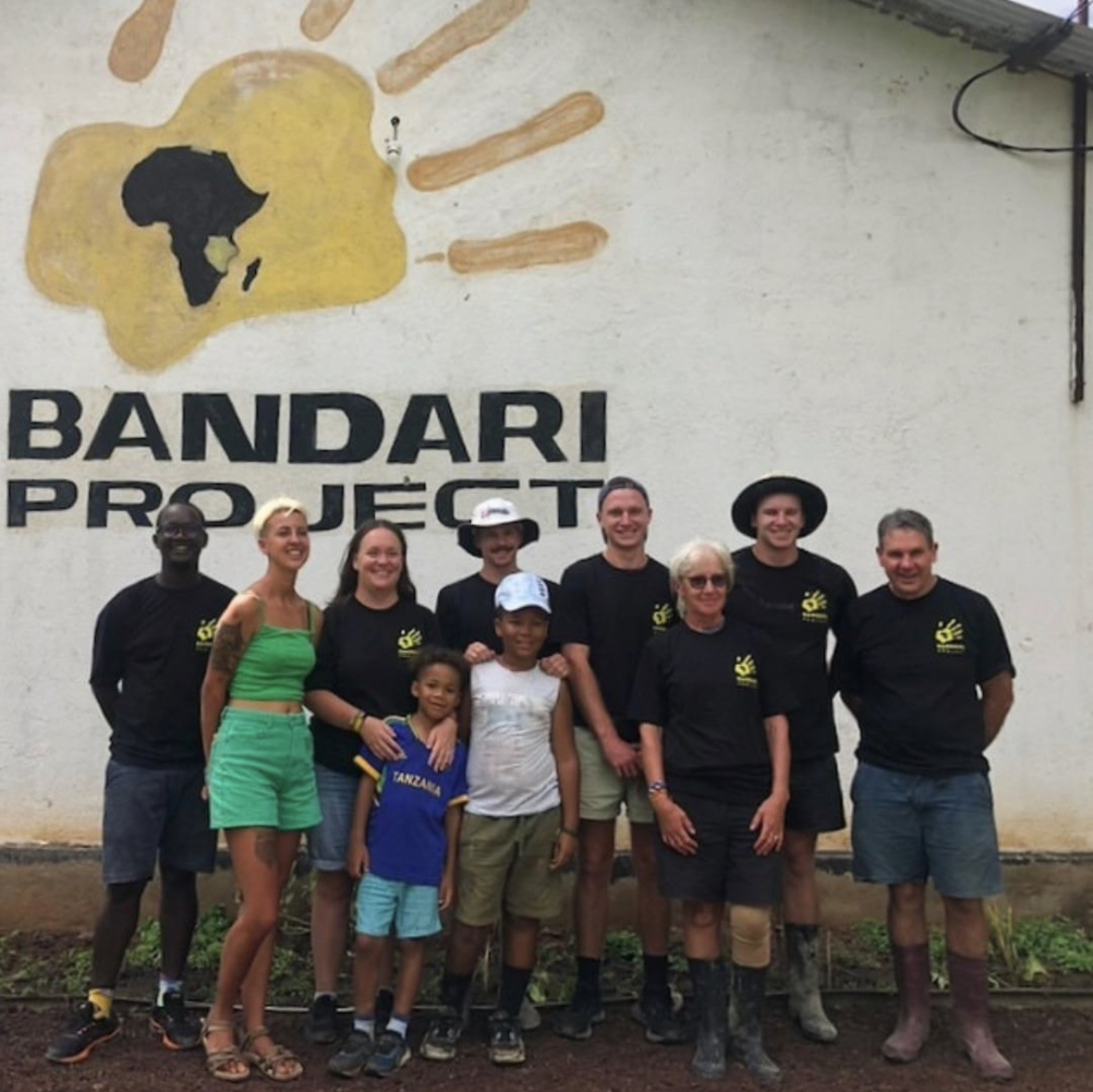 2023 Volunteer trip
Our wonderful volunteers did a range of jobs during their time with us. From digging holes, planting a whole lot of trees, de-horning cows, performing health checks on our students to running teacher training and helping in class. One of the most exciting things that the volunteers did while they were over there was make some fantastic additions to the playground. They installed swings, soccer goals, volleyball posts and a jungle gym.  The Bandari children have been so thrilled with these additions, they have even been coming on the weekend to play on them.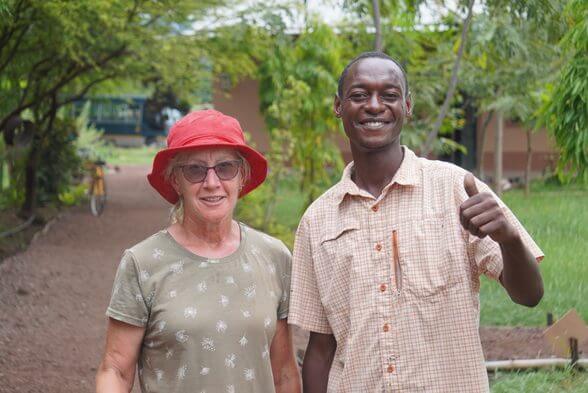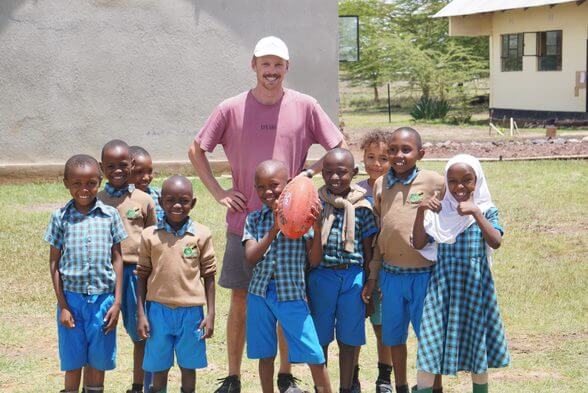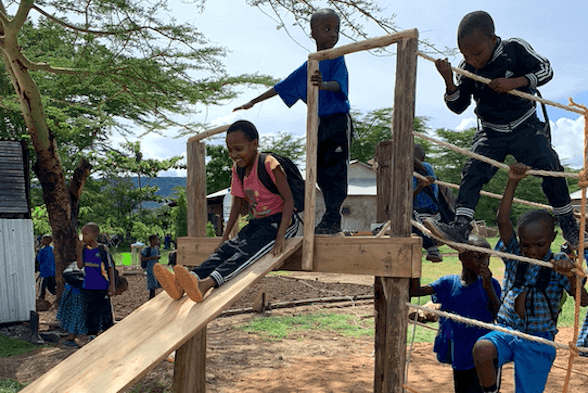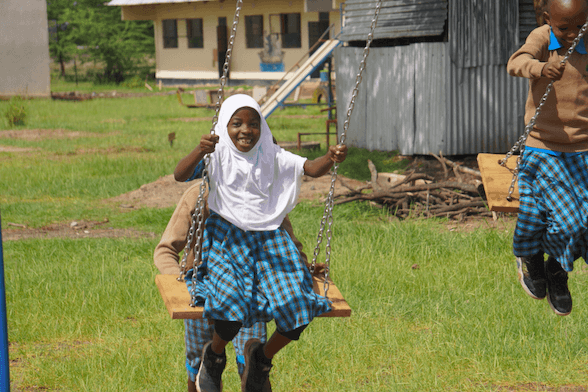 From our volunteers...
Here is what one of our volunteers, Nita Blackwood, said about the trip:
"Four members of our family had such a wonderful time volunteering with The Bandari Project working at the school in Mto Wa Mbu Tanzania. 
During our two weeks we each utilised our skills and interests to work repairing fences, digging trenches, providing vet care for animals, health checks for children, taking school classes, building playgrounds, gardening, landscaping, teaching first aid, shovelling sand and sharing any knowledge we could. 
Getting to know the children and share their mealtimes, learning and playtime was a highlight. At the end of the day a trip on the school bus was a good way to see a glimpse of home life.
We are sooooooo very fortunate for what we have in Australia.
It's not all work… there's plenty of time to explore the village, meet the locals, experience the food, shops & markets and go on Safari to be amazed by the African animals in their natural environment. 
I would certainly recommend this project to anyone interested in volunteering or sponsoring the school children or teachers."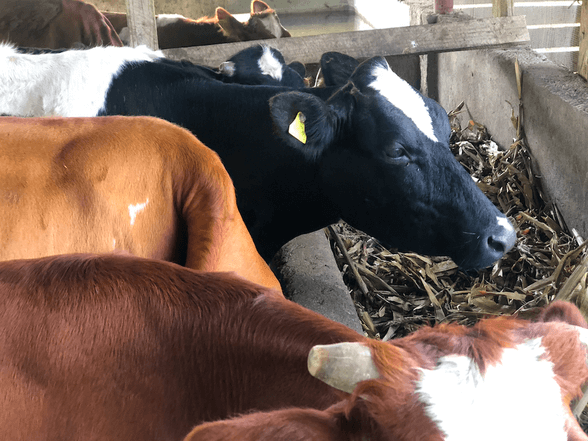 Agriculture
Our cows numbers have increased to six heifers and two calves. With three pregnant cows we can manage to get enough milk to sell and use the surplus to feed the children. During our volunteer trip some of the volunteers and our maintenance staff visited a farmer in Arusha who makes yoghurt, cheese and packages milk to learn a thing or two. We hope that down the track this might be something we could look at trying.
The School
We currently have kindergarten to Grade Six, next year we will be at capacity and have our first graduating class. It was wonderful to see how much progress has been made with both our students and teachers.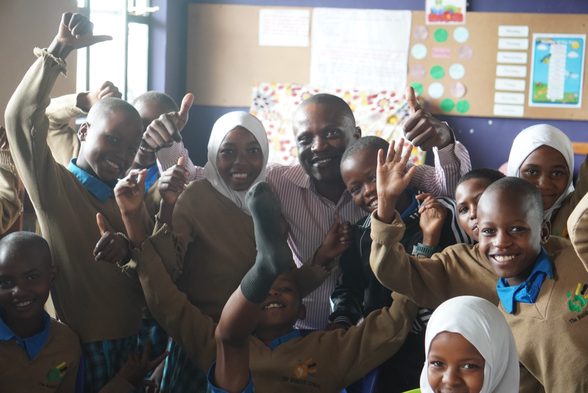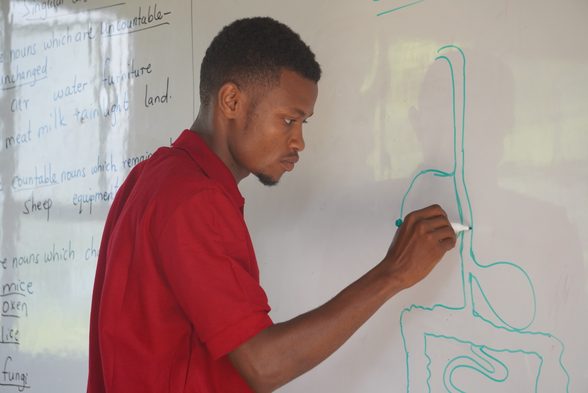 The Dining Hall
One of the highlights has been seeing the dining hall in action. It is such a big space, but our students fill it easily. We are so grateful to everyone who donated to make this incredible building possible.
Our chef absolutely loves her new kitchen. It is a far cry from the tin shack that she used to cook in.  Now she has the space and equipment required to cook for such a large number of students.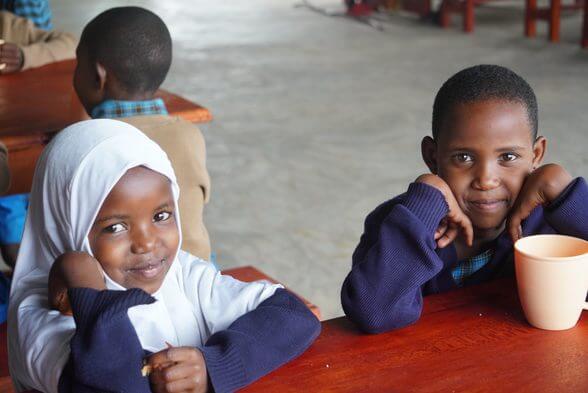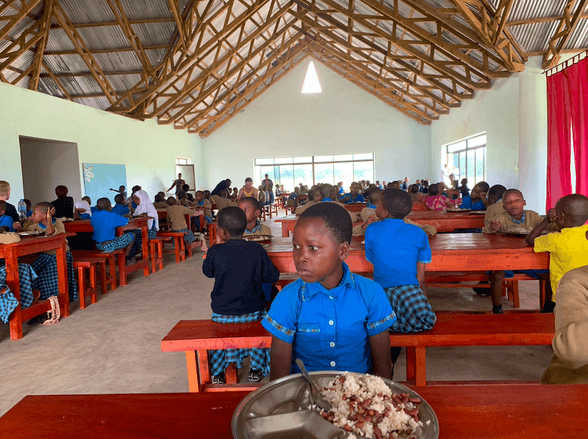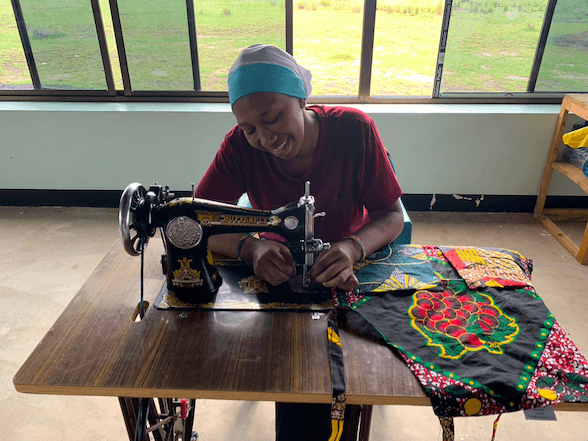 The Sewing Project
Our sewing students have been hard at work sewing aprons and bags. They are doing a fantastic job, led by their skilled teacher.  We are excited that we have been able to bring some of these back to Australia to sell. If you would like to buy a bag or apron keep an eye out for us at the markets in Port Fairy, or send us a message online.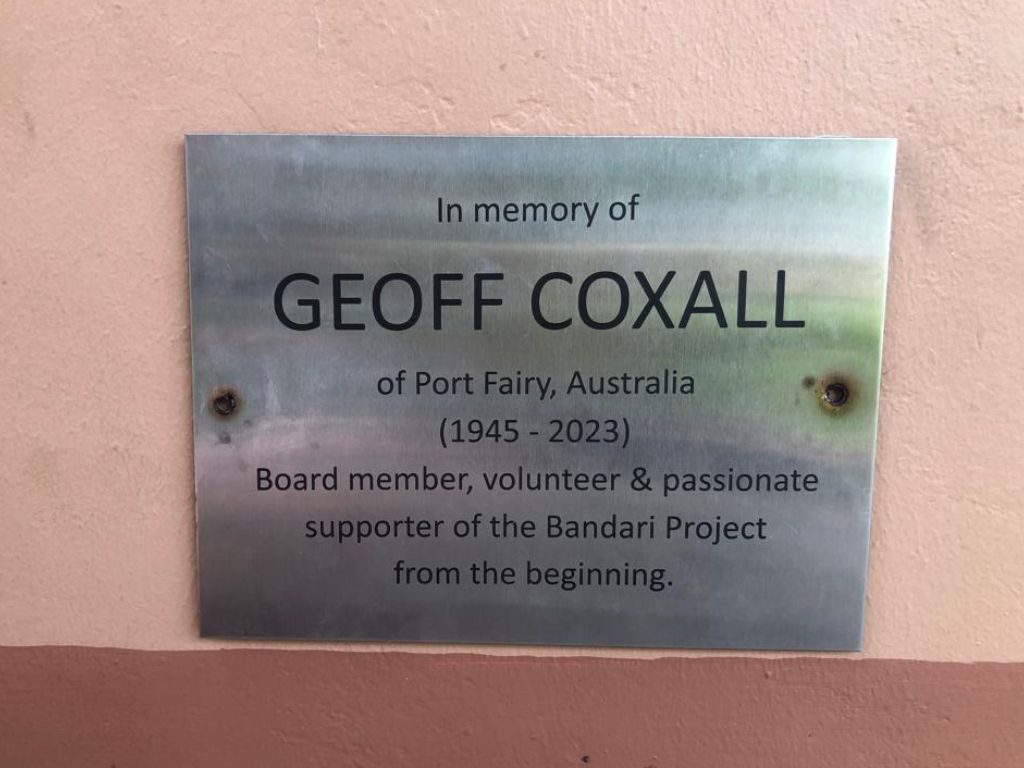 A Tribute to Geoff Coxall
When we were in Tanzania we placed a plaque on our first ever building at Bandari commemorating one of our founding board members Geoff Coxall. We thought this was an appropriate place as Geoff helped to build it in his first trip to Tanzania.
Geoff was a driving force behind us starting the school and was passionately involved in the project up until his death. He visited Mto wa Mbu three times as a volunteer and loved his time there. When we were in Tanzania this year, so many people were asking where he was, this is a testament to the connections he made during his time at Bandari.
We are so grateful for Geoff's involvement in our project, he is very much missed.
A huge thank you to all of our sponsors and supporters. Being in Tanzania and seeing our dreams become a reality was such an incredible experience – this would not have been possible without the support of so many generous people.  Please know that your sponsorships and donations are making a real difference – and for this we can not thank you enough.
One educated child could break the circle of poverty in their family.