Hello, and welcome to June! We're not quite sure where the months have gone, but we are halfway through the year! Yes, that's right 2022 is flying by and we are excited to update you on all the happenings of the last few months from the Bandari Project.
We have some staff members to introduce to you, updates from our school- from both in and outside of the classroom, information about some recent visitors and more.
Firstly, let's take a quick moment to help you get to know our school Principals a little better…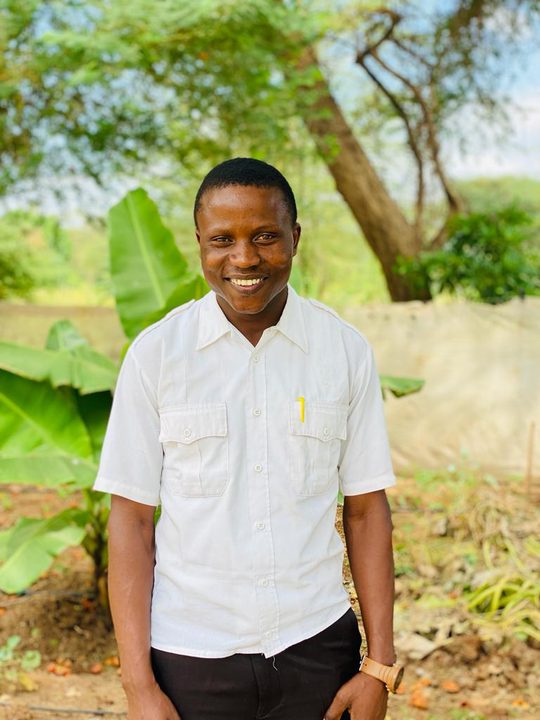 Meet Isack
Isack is one of our headteachers at Bandari, and has been working with us since 2020. He was born in Karatu, a town about 20 km from the school and grew up with 6 brothers and sisters. He loves to teach mathematics and science and enjoys playing soccer with the students at break times.
Isack became the co-head teacher this year and has gained significant confidence in this new role. His honesty, loving and cooperative approach to teaching and leadership skills has made him an integral part of the team at Bandari.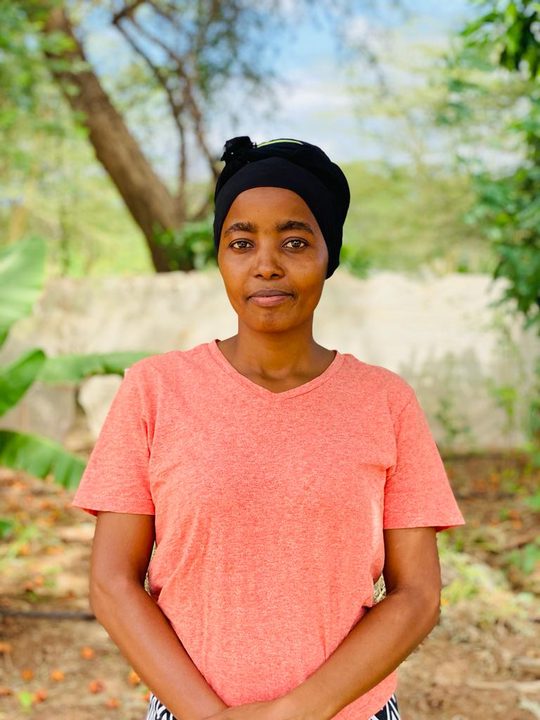 Meet Zawadi
Zawadi is our other headteacher at Bandari. She was born in Arusha in a Masai family with six other siblings. She loves to teach mathematics and English, but is also very good at teaching Kiswahili. Zawadi has been at Bandari for 4 years, she started off as a class teacher, but has since grown in her role.
Zawadi, which means "Gift" in Swahili, has been exactly that as a part of the team at Bandari. She is good in her new role as she loves working in a team, sharing new ideas and improving life for the students every day. Not only is she a great leader and teacher, but a great baker too, which she loves to do in her spare time. We are lucky to have Zawadi as part of the Bandari family.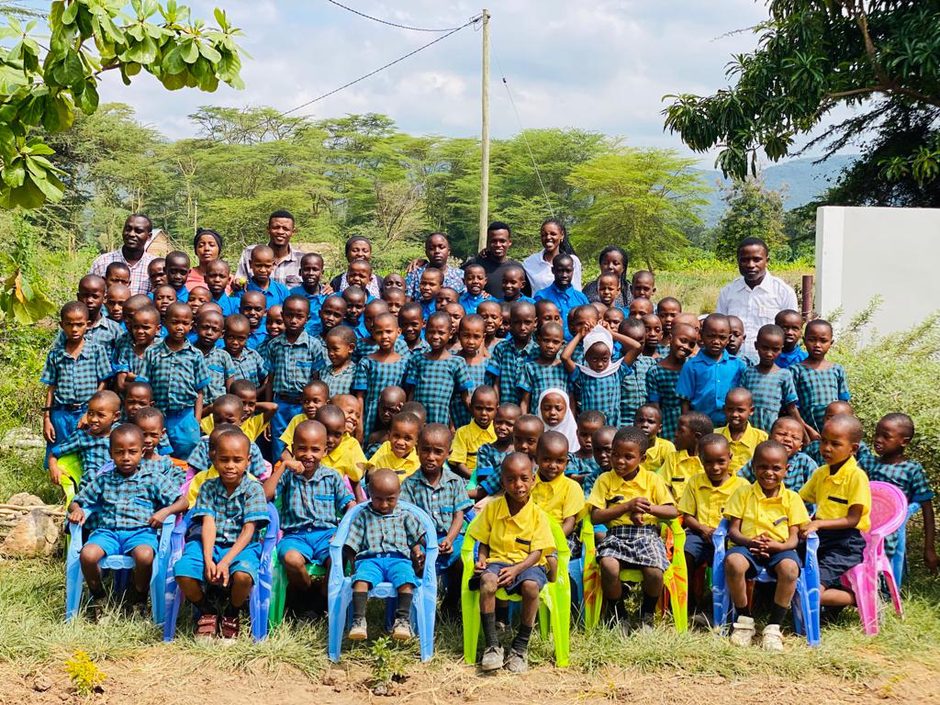 EOFY Donations
As we near the end of the financial year we'd love to take a moment to remind you how your End of Financial Year Donation could help us break the cycle of poverty.
All donations of $2 and over are tax deductible, and will go directly to providing educational opportunities to underprivileged children and women in Mto wa Mbu, Tanzania. Our school continues to grow with 20 new students each year and this means providing additional classrooms, furniture, educational materials, and dining facilities for the new students each year.
You can donate now via the button below
OR you can donate to our Bandari Sustainability Fund, which will build an endowment, that over the long term, can generate income to support the continued growth and development of the Bandari School and enterprise projects.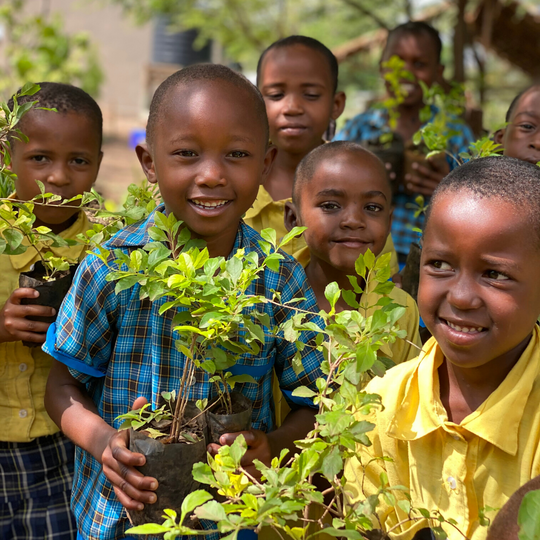 The rainy season is here!
It's the rainy season for us in Tanzania and we've been busy planting more trees and flowers with our students, as well as more crops on our farm.
It's s such a great feeling after so many dry months!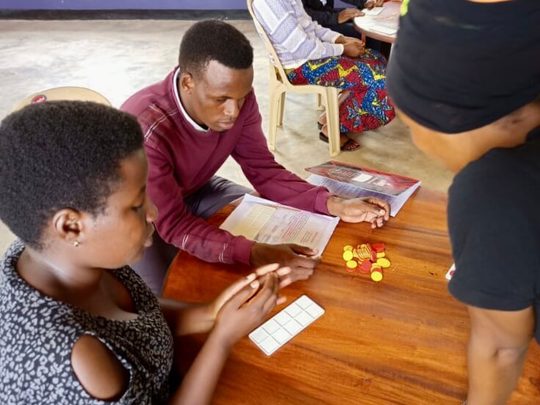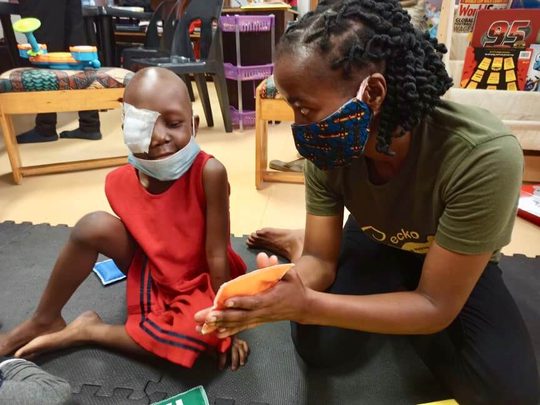 Discover more-
Gecko on the Move
Gecko on the Move
charity has been in partnership with the Bandari project for 5 years now. GOTM is a maths based charity whose vision is to improve the quality of maths learning of young children in resource constrained schools and communities through teacher training and the use of manipulatives. Each year GOTM with the support of Edx Education, donates a great amount of maths resources to the Bandari Project School. Their aim is to make maths learning fun for teachers and students by actively engaging them through the use of manipulatives, games, stories and songs. Over the past two years they have also been equipping Bandari with an array of Early Years and developmental play materials.

Each year GOTM ventures to Tanzania and trains teachers in the use of manipulatives in maths. We were fortunate to be able to continue our work in Tanzania even during the two years of lock down. Each year building on the knowledge and understanding of maths through inset training and modelling of lessons. The project begins with staff inset days followed by weeks of teacher modelling and team teaching and finally GOTM observes Bandari teachers and gives feedback on lessons and ways to move forward. GOTM has been fortunate to second a Bandari Teacher, Zawadi Lukamay for the past 18 months. Zawadi's role is to support and continue to train the Bandari teachers on a daily basis in Mathematics.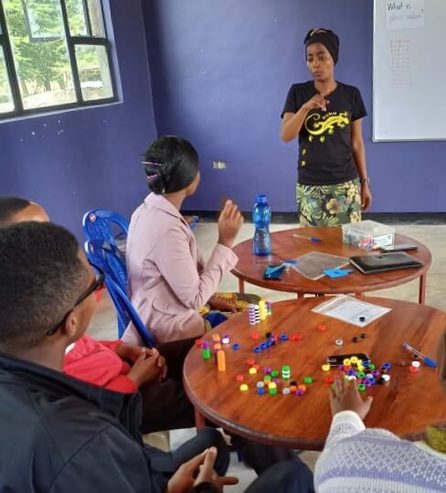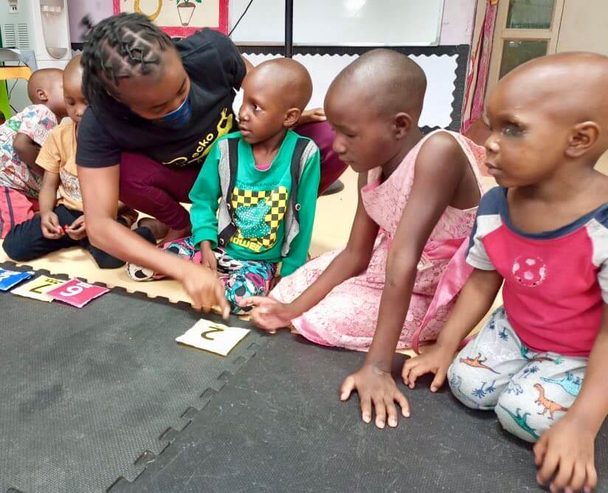 In addition to her work at Bandari we have developed an outreach program into other local schools. Zawadi's role is to attend other local schools in the area and impart her knowledge and skills in teaching mathematics by modelling lessons. Each class she teaches in, is given the manipulatives to keep so the project becomes sustainable. In 2021, Zawadi travelled the 2 hours each way to Arusha to visit 2 international schools where she observed maths lessons and assisted in lessons. This year she visits the schools in Arusha on a fortnightly basis. These visits continually strengthen Zawadi's maths knowledge and give her the opportunity to learn alternate ways of teaching maths using manipulative.
This year Zawadi travelled with GOTM to Zambia and partook in their projects in a local school community in Mpika and in the learning centres at the cancer hospital for children in Lusaka. GOTM felt this was a great opportunity for Zawadi by not only empowering her by giving her the opportunity to train teachers in another country but to actually visit another African country and compare education systems and teaching methods.
GOTM is very proud to work in partnership with the Bandari School. Each year GOTM sees the impact the project has had particularly in the children's understanding and thinking in Mathematics in very practical ways. The students are particularly confident in using the materials and are rather excited to see what new ones GOTM turn up with each year. GOTM welcomes any qualified teachers to join our project each year in January or February at the Bandari School in Tanzania.
Click the link below to learn more about Gecko on the Move.
Sharing our work
On the 19th of March our co-founders, Catherine and Seif, presented at the South Western District Rotary conference. They spoke to representatives of all Rotary in the South West of Victoria about the Bandari Project, our journey and the current progress of the school in Tanzania.
We love sharing our work, and if you think there is an opportunity for us to do more of this, please do get in touch!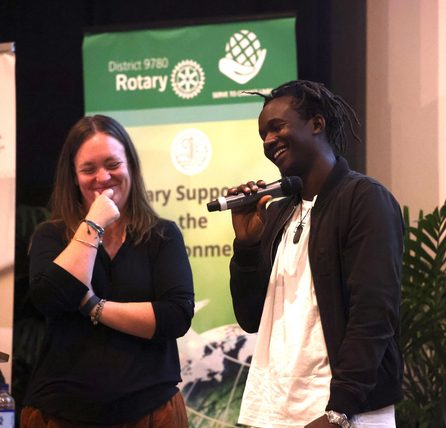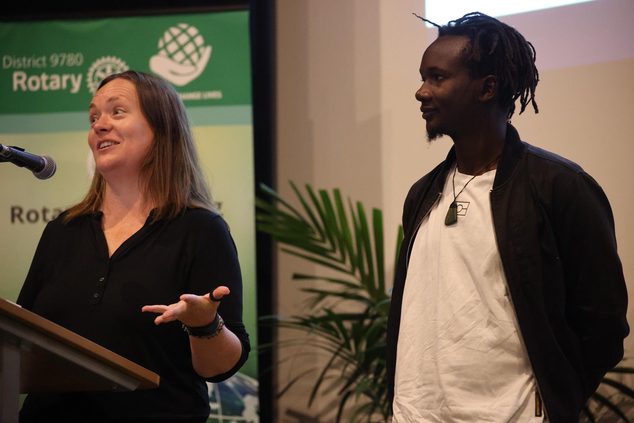 Did you know?
Often we find students don't always have the resources at home to do normal daily tasks like caring for their personal hygiene, and chores like washing clothing with soap and looking after their uniforms.
We believe learning these life skills is just as important as other learning that happens at the Bandari Project, and we are here to help them achieve this where needed.
When you sponsor a student, your funds go to purchasing school equipment, as well as other necessities, like this!
You also become part of the Bandari family, you can follow your sponsor child's progress and see the difference that your donation makes.
If you're interested in sponsoring a child or would like to find out more, please contact us HERE or learn more below.
One educated child could break the circle of poverty in their family.