We've started 2022, as we do each year, with 20 new faces joining Bandari as our new Kindergarten class!
It is quite a process to select our new additions, with the help of many important people in our community. This includes the Ward Social Worker, Village Chairman, the Village Secretary, and some of our Bandari team members.
While making our selections, we visit the houses of our prospective students to undertake interviews with the children, their parents, and relatives.
Most children come from very vulnerable backgrounds. Some are orphans, or have a single parent, or a parent with disabilities or addiction. But, a common factor in all these circumstances is that the income of the family is very little- with most parents working as casual labourers on farms in the surrounding community, earning just over a dollar a day.
Current conditions make this even harder, as the weather is very harsh and dry, which has made it more difficult for people to find work.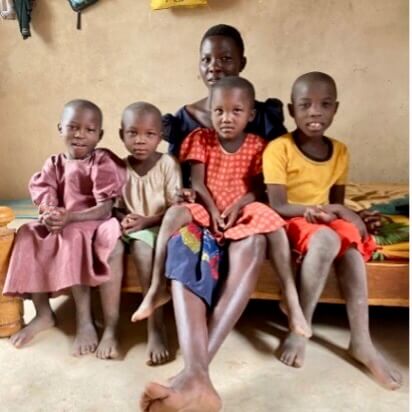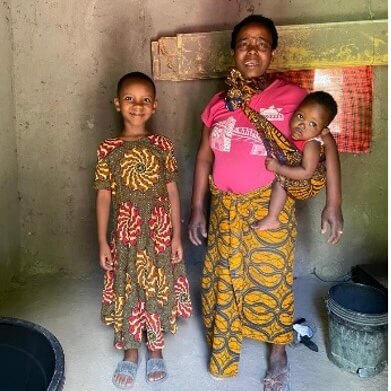 When we are selecting our students, we take into consideration many things. The most important factors to consider are:
Age of the child (between 5 and 6 years old)

How vulnerable is the child?

Do they have other sponsorships?

Are they permanent residents of the village (as some people move a lot)?

Is the home walkable to the main road for bus access?

Are the parents committed to the child's success?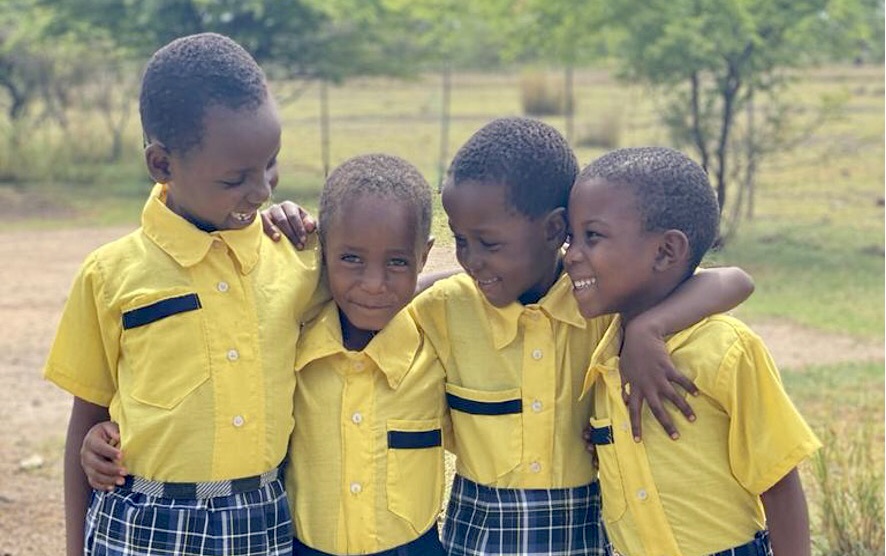 We do not take children who already have another sibling in the program, as we try to provide opportunities to as many families as possible. Gender, religion and ethnicity are not factored into the selection process.
Through a collaborative effort with the team, we have successfully selected 20 new students to begin 2022. We are so thrilled to welcome each of them to Bandari and to watch them grow over the years to come.
None of the newly selected students currently have sponsor, and we rely on sponsors to make these children's dreams come true.
One educated child could break the circle of poverty in their family.
We don't want to

 

BORE
 

you, but we're pretty excited!

2022 has seen the exciting new development of digging our very own bore at the Bandari Project. This gives us the ability to pump 16,000 litres of water per hour!

Before we had this, the situation with water was very difficult, 2 or 3 times a week we would get very low-pressure water to the project. We couldn't plant any vegetables or trees for the school. And things that many take for granted were always a challenge- like washing the dishes for students and flushing toilets.

With the bore we get enough water for cooking, cleaning, drinking water, water for the animals and for our gardens and farm. It also gives access to reliable water for our neighbours who are welcome to come and fetch it when they need.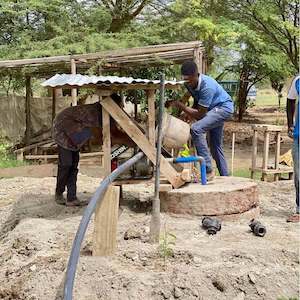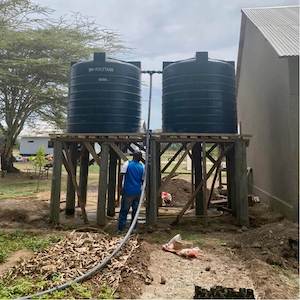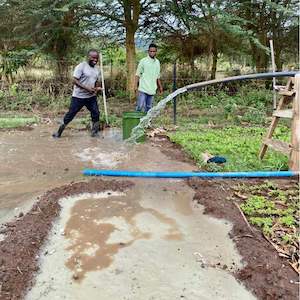 If you would like to make a donation and support us to make more positive developments at our project (just like this!), please get in touch below!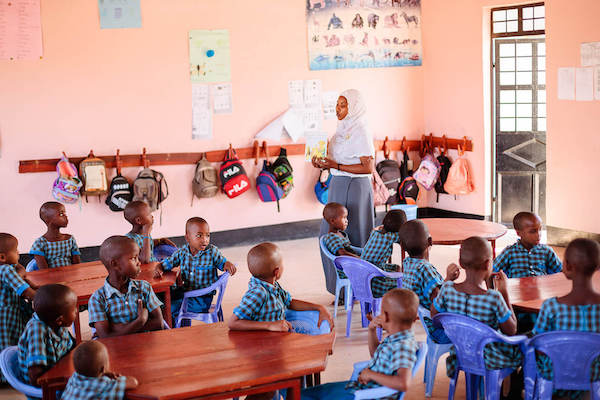 Kicking goals in the classroom!
We got some great news recently after our senior students sat for their compulsory national Grade 4 exams, and PASSED! what is the equivalent of Australia's NAPLAN testing system.
Bandari Board chairperson, Martin Dunstan, said that while this may not seem world shattering, supporters of the project would be elated by this result. "This is an amazing achievement, given that our students come from the most disadvantaged families. Many have no parents, or parents who never went to school and can't read or write themselves, so are unable to provide any assistance to their children at home. These are children whose families can't afford to send them to the local state school, or even feed them properly."
Congratulations to our seniors and keep up the great work!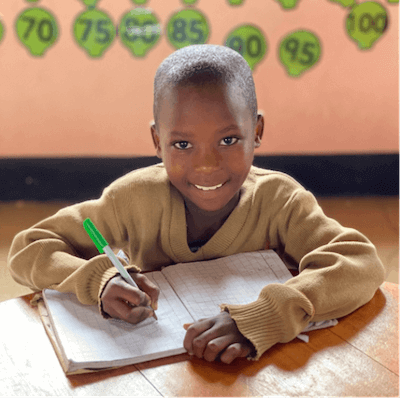 Bequests- an investment in their future
We have recently launched a Bequest Program to enable supporters to leave a lasting legacy in their will to support the project.
Bequests will be invested in The Bandari Sustainability Fund (a sub-fund of the Australian Communities Foundation) to provide an ongoing income stream for the growing project.
More information about these initiatives can be found on the Bandari Project website below or please feel free to contact us directly at thebandariproject@gmail.com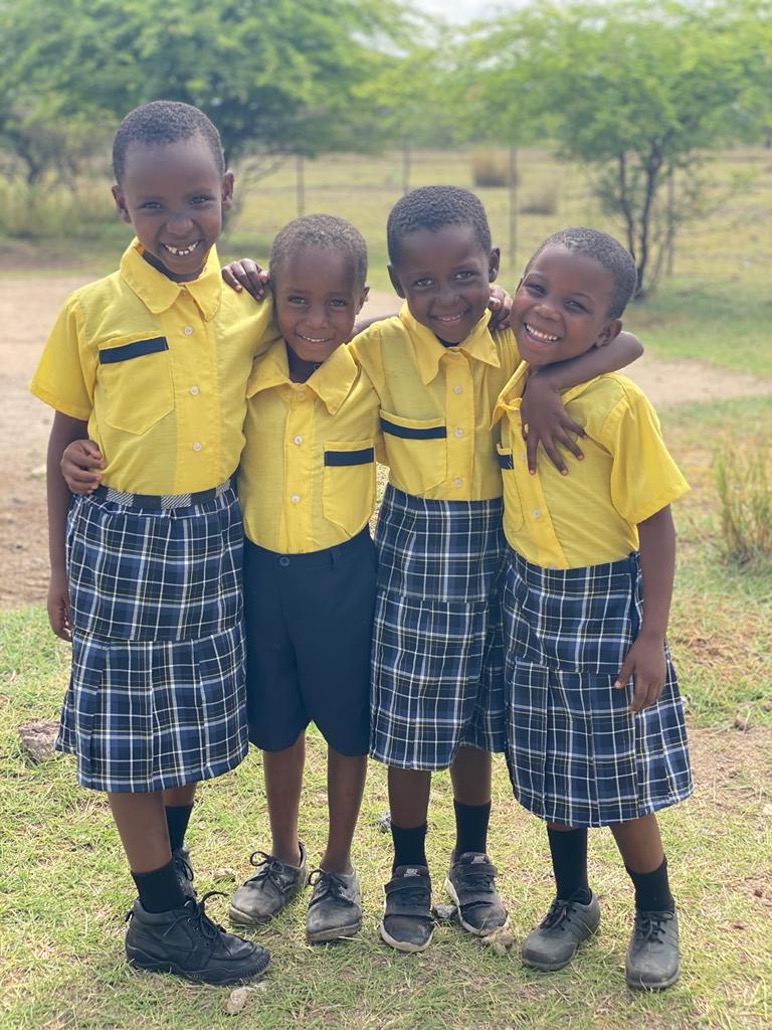 Sponsors=
making a difference
We're looking for sponsors for our 2022 kindergarten class. Stay tuned to social media as we introduce them all to you.
By choosing to sponsor a Bandari student you are making the decision to gift a student with the life changing opportunity of an education with quality teaching staff and resources.
By becoming a Bandari sponsor you will help provide students with their school uniforms, shoes, school bag, food, classroom resources and more.
While it might sound like a cliche, for just $22 a month you can honestly contribute to breaking the cycle of poverty.
Thank you!
No matter what part you are play in the Bandari Family we are beyond grateful for your continued support.
We're so excited to share our new class with you, but we do understand that not everyone is in the position to sponsor a student, or that you may already be sponsors!
If this is you, we have some really easy ways that you can continue to support us…for free!
👉 follow us on Facebook @thebandariproject and Instagram- @thebandariproject
👉 Engage on our posts! Like, Comment, share and/or save
👉 Tag a friend who you think would be interested in sponsoring a student
👉 Tell your friends and family about us and invite them to follow us too!
These small acts will literally help spread the word of our project and will boost our reach on social media to a broader audience. It's as easy as that!