Welcome to 2021! Right up front, we'd like to say a huge thanks to YOU, our sponsors and donors, for your continuing support of the Bandari Project. Without you, we wouldn't be able to achieve all that's been accomplished so far – around 100 children getting an education that was previously out of their reach.
Like everybody everywhere, we were glad to see the back of 2020. If you think it's been a tough year here in Australia, imagine life during a pandemic in a third world country. Tanzania has done little at the government level to contain COVID, with some unhelpful recommendations being issued at the highest level, and a claim that Tanzania was free of COVID. Anecdotal evidence offers another point of view, with impacts being felt in Mto wa Mbu and across the country. You may have read of the passing of President Magufuli in March. Time will tell if his successor, Samia Suluhu Hassan, will offer a different style of leadership.
COVID Impact and Response
The Bandari school was shut down for a period during the early stages of the outbreak in 2020, in line with other schools. During this period, it became evident that many students were in danger of malnourishment due to missing the two meals per day that are provided at the school. We supported these families by delivering much needed food staples to their homes. When school resumed, we implemented new hygiene practices with wash stands set up outside each classroom. Teachers are keeping a close eye on the health of their students.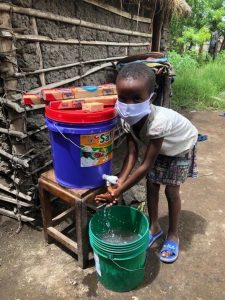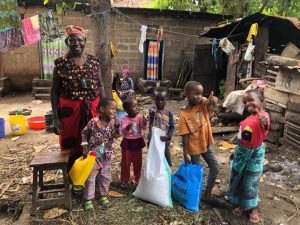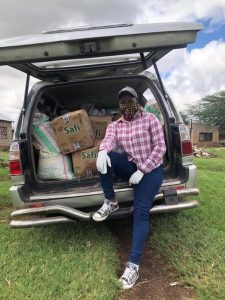 Another impact of COVID at the Bandari Project has been the disappearance of a ready market for the small amounts of chickens, fish and vegetables produced on the property. With tourism at a standstill, there was no money in the town to spend on purchased food. The fish farm is currently not stocked. Vegetable production at Bandari has also been reduced in recent months due to the increasing unreliability of our water supply, causing us to prioritise most water for essential purposes (cooking, washing, etc.).
In Mto wa Mbu, life has largely carried on throughout the crisis, as most people don't have the option of voluntarily stopping work and don't have access to government support as we do here. Across Africa, 88% of wildlife tourism operators have reported a greater than 75% reduction in bookings. Many local people have been impacted by the disruption to this industry, upon which Mto wa Mbu relies.
Our school continues to grow
Our 2021 intake of Prep level students now means that the school spans five levels (Prep – Year 4), with around 100 students. We are still looking for sponsors for a number of the new students (it's been harder to sign up new sponsors in this environment). As existing Bandari sponsors, you are our best ambassadors within your own networks! Please mention us to your friends and family, directly and through whatever social media you use. A good way to do this is to share the Bandari Facebook posts together with an added personal comment of your own that shows your friends that you think this is a worthy cause. Information for new sponsors is included later in this newsletter.
Staff Updates
Three new staff members have come on board this year at the Bandari Project.
Isack  is 26 years old and comes from the nearby town of Karatu. He has completed a Grade A Teacher's Certification in primary education. Before coming to Bandari, he worked at Engaruka English Medium School for 2 years and previously as a volunteer at several different English medium and government schools. He enjoys working at Bandari because there is strong work discipline and a good environment. He values gaining experience in teaching and learning activities, sharing knowledge and interacting with other co-workers to meet Bandari's objectives.
Swaumu Saidi Omari is 25 years old and graduated with Bachelor Degree in Science from Mkwawa University College of Education. She was born in Mto wa Mbu and raised in Morogoro. During her studies she gained teaching experience at Kikuyu and Kizota Secondary Schools. Swaumu likes interacting with our students and fellow teachers and is enjoying the supervision and management of time at Bandari.
Hawa Swalehe Sakate commenced in mid-2020 as our assistant project manager. Raised in Mto wa Mbu, Hawa is 28 years old, with a Bachelor's Degree in Procurement & Supply Chain Management from Saint Augustine University of Tanzania. Hawa's work in assisting the project manager is developing her ability to deal with people of different professions and ages, broadening her perspective and increasing her capacity to supervise work and manage projects.
One of our existing teachers, Zawadi, is currently on release to Gecko On The Move, a small UK based not-for-profit organisation that helps schools in developing countries and has worked with our school on previous occasions including earlier in 2021. Zawadi is spending time at other district schools and learning the skills needed to transform the maths teaching environment at Bandari into active learning centres where children create, make connections and solve problems using manipulatives. See more about Gecko On The Move, including a video of their 2018 visit to Bandari, at HERE.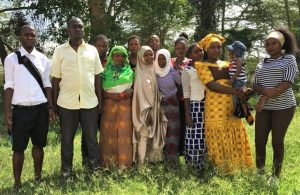 Our new dining hall and kitchen
Cooking two meals per day for 100 students is currently done over an open fire in a 2m x 2m open shelter with no benchtops.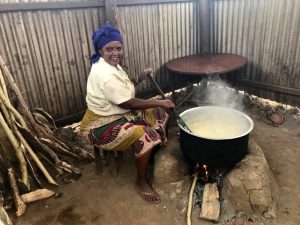 After a COVID-related slowdown on construction of a new dining hall and kitchen last year, work is progressing again on what will become a key asset to the Bandari school and local community. The dining hall is being built to accommodate the full complement of students when we fill all year levels. The floor and external rendering are now complete. Next stage will see the windows and doors installed, and the kitchen fitted out. We are currently evaluating our cooking fuel options – wood vs bottled gas vs biogas.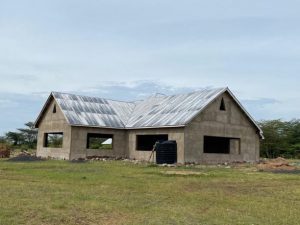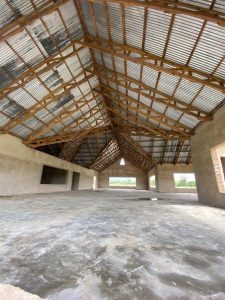 Fundraising Events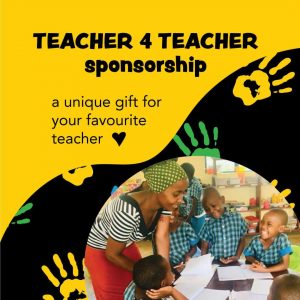 Fundraising ground to a slow crawl in 2020 due to COVID, in line with other charities. We did run a "Teacher 4 Teacher" campaign leading up to Christmas, which targeted parents who normally like to give a thank-you gift to their child's schoolteacher. The gift in this case was a donation to Bandari, to support our teaching, made on behalf of the Australian teacher. We received very positive feedback on this concept, especially from the Australian teachers who were honoured in this way, as they appreciated the respect that was shown for their profession both here and in Tanzania.We plan to ramp this up again at the end of the year.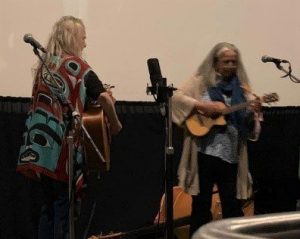 We are planning the return of the annual "Women in Song" concert at Port Fairy this winter as part of the Winter Weekends festival (https://www.portfairywinterweekends.com.au/). This popular and acclaimed event fills the Reardon Theatre on a Sunday afternoon. Mark Sunday 25th July in your diary, watch out for more news and book early!
Our co-founder, Seif Sakate, has put together a splendid variety of Kikombe Teas for sale. Kikombe means "cup" in Swahili. Seif was introduced to a range of teas by a friend and is promoting them as another way to help the Bandari Project. Great to pamper yourself or give to a friend. They are available at the Ironbird Bookshop in Port Fairy.
Volunteering Opportunities
Once again, COVID is still interfering with any plans for future trips, but we still plan to take volunteers to Mto wa Mbu when international travel opens up again. Mto wa Mbu is well placed to combine volunteering at Bandari with an opportunity to see Africa's awesome wildlife. The major national parks (Serengeti, Ngoro Ngoro, Tarangire & Mt Kilimanjaro) are just a short drive away, while the tree-climbing lions of Lake Manyara National Park are literally on the very edge of town!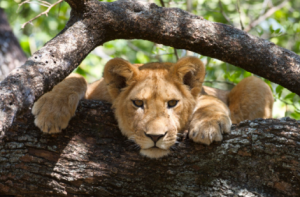 How to Sponsor
New sponsors are needed in line with our expanding enrolment, but this need is even greater now due to the fundraising restrictions imposed by COVID regulations. If you have been thinking of supporting Bandari for the first time, or sponsoring another child, but never got around to it, there has never been a better time! As a registered not-for-profit charity, your donations to Bandari Project are tax deductible. You can sponsor a student for a price that's not much more than one latte a week! Other sponsorship options are available also.
If you are interested in becoming a project sponsor, please email us at: thebandariproject@gmail.com.